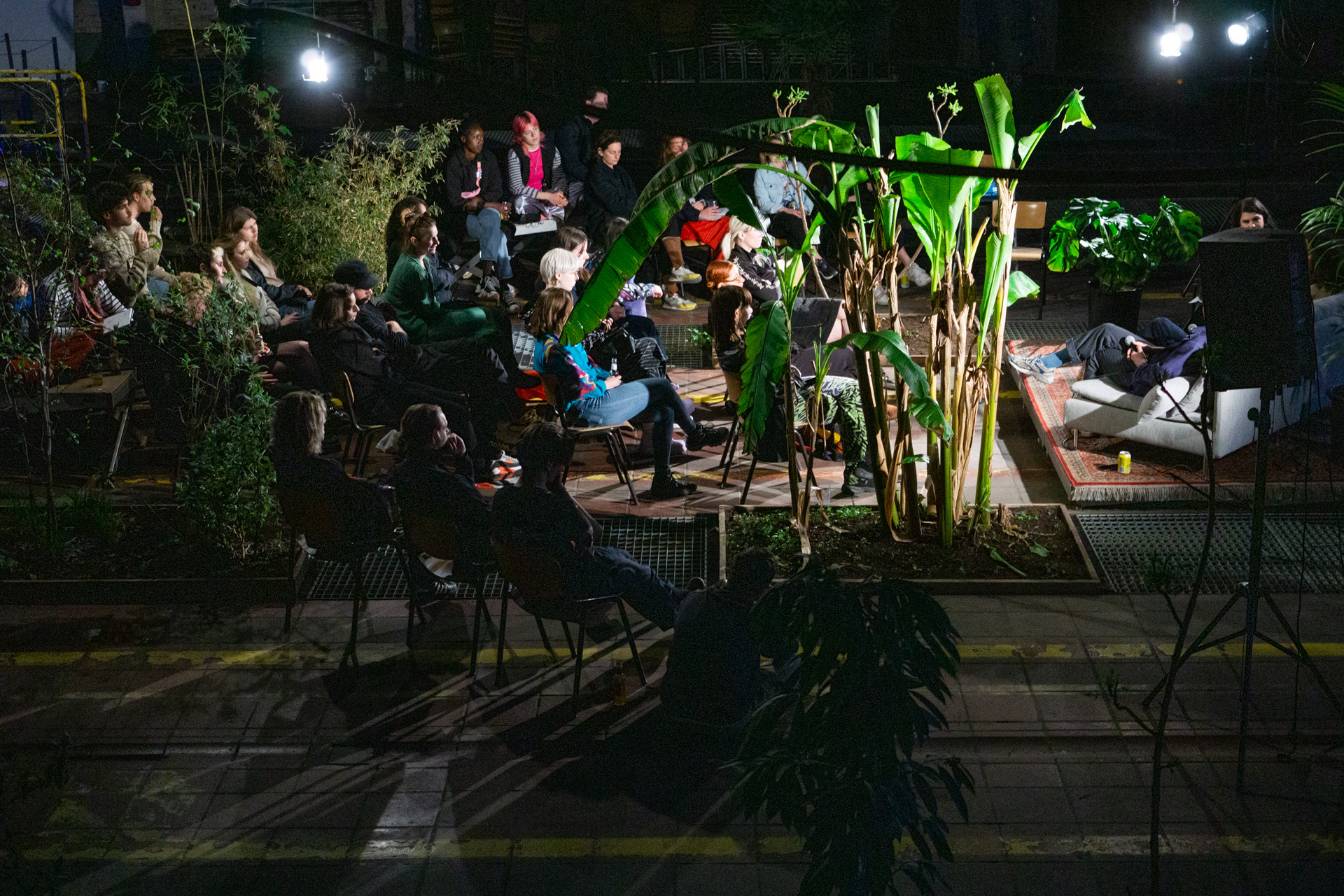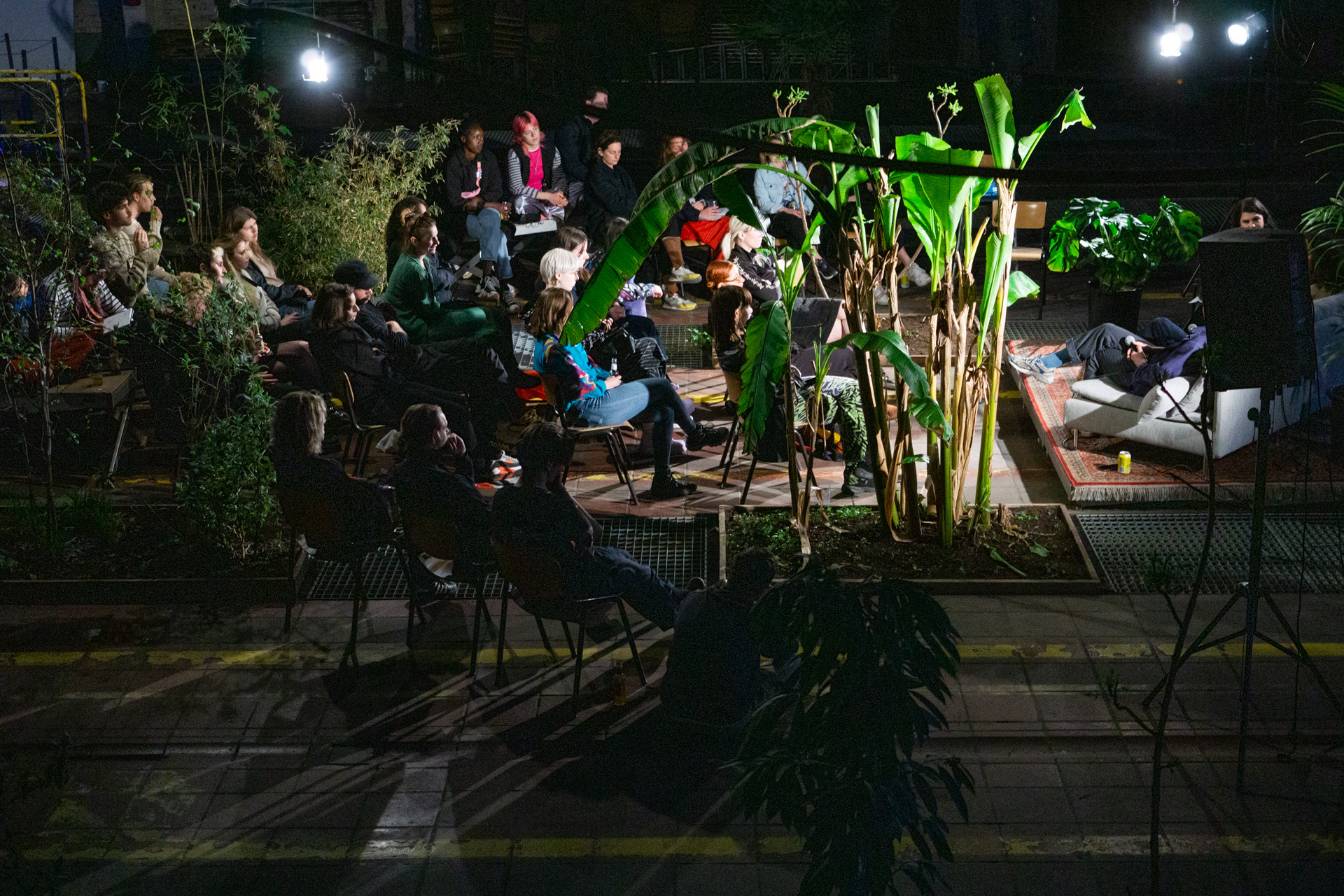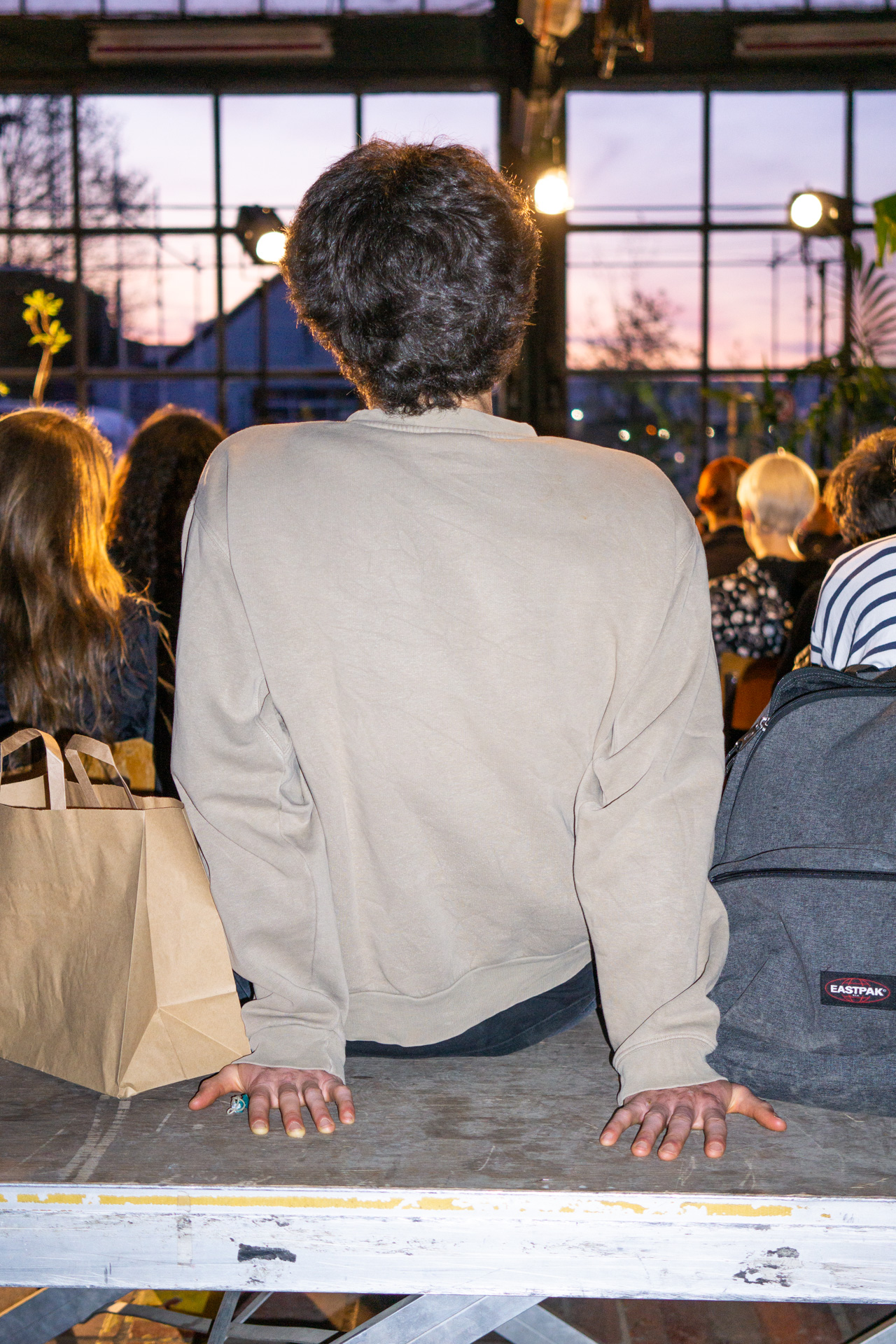 beelden -
Jente Waerzeggers
BLOGPOST 08 May 2022
Report: debate/workshop 'Towards a safe.r space'
At nacht, we want to welcome everyone, regardless of social background, gender (identity), ethnicity … Moreover, we want everyone to feel welcome in our club. It's one thing to say (and want) something, it's a completely different thing to actually achieve that very thing. Safety, wellbeing and diversity should be self-evident in nightlife. Then how come they are not? And how are we going to change this?
A momentum is happening
The past couple of years, when the scene went through a forced hiatus, these questions have gained attention – rightfully so. There is a momentum happening: a whole movement of collectives, promotors, artists and organizers is trying to change the way we feel and behave towards one another in a club or during a festival.
Needless to say this matters greatly to us at nacht as well. While we fully acknowledge that we still have a long way to go, we can safely say that every edition we try to create a space that feels safe and welcoming for as many as possible. By diversifying our core group and implementing some novelties like visible safety staff, a separate email address for safety related topics and a phone number one can call during an event in case something feels off, we took some steps in the right direction this year.
The importance of sharing experiences
Given that it is such an important and broad matter that concerns us all, we felt the need to engage into a dialogue with our audience. More importantly, we wanted to learn from other collectives by sharing experiences, best practices and knowledge of others.
Before we dove into the club with Peach, Vieira & Fais Le Beau, Soumaya Phéline & Mika Oki during our last event on Friday April 15th, we invited
Nadia Kara
,
meldet.org
and
Psst Mlle
to discuss these current but delicate topics with us, in our home base STELPLAATS.
Both as an organization and as individuals, it's safe to say that we learned a lot from this evening. Every panel member mentioned a multitude of real-life examples of incidents that have taken place during nights all over Belgium. We were told about the 4P's rule of thumb: four elements in which safety and diversity should be ensured while organizing an event: personnel, public, program and partners.
We spoke lengthy about the principles of a safe.r space but also – and maybe even more importantly – on how to reflect on certain situations that happened in the past, during which these principles were not met or respected. Acknowledging mistakes, communicating about them and learning from them are primordial for doing better in the future.
Lessons for everyone
During this debate, we were fortunate enough to welcome quite a diverse audience, ranging from nacht regulars to people involved in other cultural and social organizations. Everyone learned a thing or two when we asked them about it afterwards – which is great, since the aim of this open debate/workshop was to learn.
The latter group particularly appreciated the more generalist advice, for instance how important it is to communicate openly with your audience about any incident that is taking/has taken place. Another element that stood out for them was that having a door person/welcomer from a marginalized background can lower the threshold for other marginalized groups.
Our regular visitors, some more privileged than others, gained some insight on what life is like when it is not so evident for someone to enter a certain party, and how they can help lower barriers.
We look back with nothing but gratitude on an educational evening which will allow us to take more steps forward in the very near future. We want to extend a heartfelt "thank you" to everyone present that night. For your testimonies and stories. For your feedback and constructive criticism. For your energy.
words: Laura Van der Jeucht & Jo Serneels